If you're looking to move to Missouri or relocate closer to St. Louis, then you've come to the right place — especially if you're eyeing St. Charles, New Town at St. Charles, O'Fallon, or St. Peters, MO.
All of these communities are located in beautiful St. Charles County, about 30 minutes northwest of St. Louis. What attracts close to 225,000 residents to these suburban sanctuaries within easy reach of the "Gateway City?" There are so many factors that make these towns in St. Charles County an attractive place to call home: living here is affordable, you can enjoy all four seasons, you're surrounded by lakes, rivers, and streams, the people are friendly and down to earth, the school systems are great, and the list goes on.
St. Charles County Earns National Recognition
St. Charles County's attributes aren't just a matter of local pride. All three towns that we spotlight in this article have been featured in Money magazine's Top 50 and Top 100 Places to Live lists, with one community recently racking up its fifth livability award from the magazine. You'll have to keep reading to find out which one!
Big business has set its sights on St. Charles County too, with two e-commerce platforms — Grove Collaborative and Amazon — opening up fulfillment centers in St. Peters in the past couple of years.
If you plan to commute to St. Louis for work, then you might appreciate knowing that it is home to growing tech, education, and healthcare industries. Some of the biggest companies headquartered in St. Louis or have a large presence in the city include Bayer, Boeing, Anheuser-Busch, Energizer, and others.
St. Charles Local Attractions
There's such a remarkable variety in St. Charles County's local offerings, from Historic Main Street in St. Charles to the picturesque surroundings of Missouri Wine Country. If you love the outdoors, you can catch a game or show at the 10,000-seat Family Arena, watch a River City Rascals baseball game at CarShield Field, or hit the KATY Trail for a bike ride.
If you prefer a leisurely day browsing the museums, visit the St. Charles Heritage Museum at Heritage Park, the Frenchtown Heritage Museum & Research Center, the O'Fallon Historical Society Log Cabin Museum, or the Daniel Boone Home in Defiance.
After spending the day enjoying everything St. Charles County offers, satisfy your palate with anything from cheeseburgers to sushi. St. Charles County eateries offer unique local fare, a cozy atmosphere, and fun nightlife. For a truly local dining experience, blaze a trail with some red-hot St. Louis BBQ, and then cool down with an old-fashioned ice cream cone, Missouri's official state dessert.
Our Top 3 St. Charles County Community Picks
As Missouri natives and owners of Fountain Lakes Storage and other local businesses, we'd like to think that our insider advice will bring you up to speed on the best St. Charles County communities to consider calling home.
Depending on where you live, you might know that Missouri is called the "Show Me State." Do you know why? Missouri got its nickname because of the devotion of its people to simple common sense. In 1899, Rep. Willard D. Vandiver said, "Frothy eloquence neither convinces nor satisfies me. I'm from Missouri, and you have got to show me."
So, let us take you on a little virtual tour to "show you" what we love about St. Charles County.

#1. St. Charles: "Historically Awesome Since 1769"
Situated on the Missouri River, St. Charles is known for its warm welcome, unique historical perspective, and beautiful sites.
History buffs may know St. Charles as the start and endpoint of the Lewis and Clark expedition, along with being the first capital of the state. A day at the Lewis & Clark Boat House and Museum, Historic Main Street, or at the historic home of Daniel Boone provides quite a history lesson!
Wine aficionados appreciate St. Charles as home to several award-winning wineries, like Little Hills Winery and Sugar Creek Winery & Vineyards. But to most locals, it's simply a nice place to raise kids, with great schools, very little crime, and reasonably priced homes. (And, yes, its official slogan really is "Historically Awesome since 1769!")
RELOCATION RESOURCES:
RESIDENT REVIEW:
"St. Charles is a family-friendly place to live. It is a quiet, suburban area with plenty of restaurants, shops, and things to do. I love cycling on the KATY Trail, going to local wineries, and shopping on historic Main Street." — Current Resident (anonymous review on Niche.com)
Neighborhood Spotlight: New Town at St. Charles
Imagine a place where your favorite coffee place is right around the corner and where tree-shaded streets are designed for walking and biking. That's what you'll find in the picturesque planned community of New Town at St. Charles.
Home to approximately 3,500 residents, New Town at St. Charles currently has three lakes stocked for fishing and available for swimming, canoeing, and kayaking. Civic Green Park is one of three parks that offer a pathway for an enjoyable stroll. Benches located throughout the park let you relax and read a good book, or just enjoy a comfortable spot while you let the kids run and play happily on the playground.
The amphitheater is wonderful for family movie nights and many other events that take place throughout the year. And, Town Hall is a beautiful place for that special shower or reception. These are just a few of the many amenities that New Town has to offer.
RELOCATION RESOURCES:
Learn More About New Town at St. Charles
RESIDENT REVIEW:

"I absolutely love this little community. I just got a job here and would love to get married and buy a house here someday. It's a town that takes you back to more simple times. When you're in New Town, you are family!" — T.Y. (Facebook)
#2. O'Fallon: "Family First"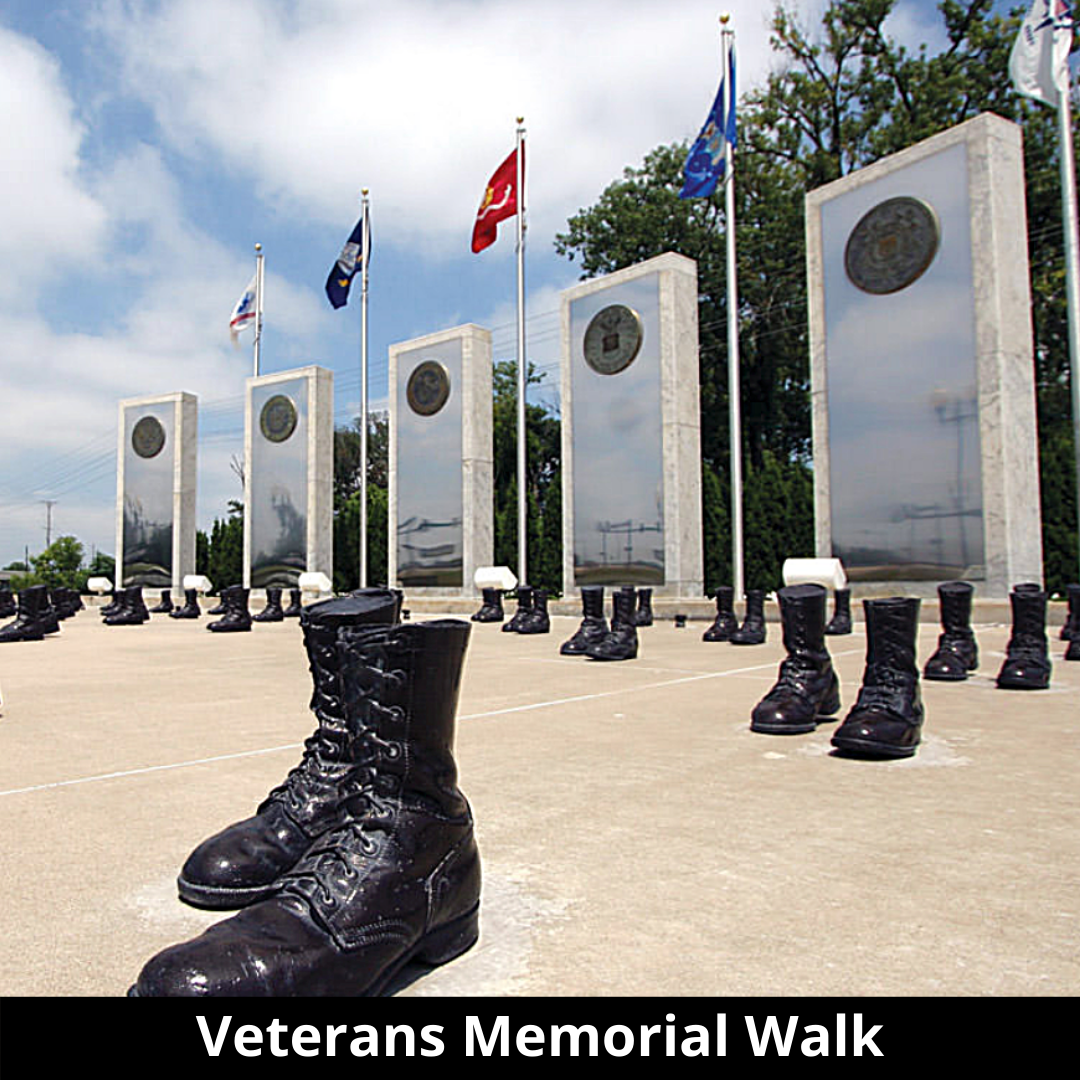 It's easy to understand why O'Fallon is a great place to call home. With convenient access to Interstates 64 and 70 — making it a quick 35-minute drive to St. Louis — O'Fallon offers a bevy of both public and private amenities. And, its affordable housing and great school system make it a popular destination for families. In fact, the city made Money magazine's list of 100 Best Places to Live in 2017.
If you need more reasons to consider moving there, keep these in mind:
The National Council of Home Safety and Security lists O'Fallon as one of the 100 Safest Cities in America in 2018. The organization is made up of home safety and security industries, and the Council reviews FBI Uniform Crime Report statistics.

O'Fallon is a magnet for families with younger children, due in large part to great academic options. In addition to satellite campuses of Lindenwood University and Webster University, three top-rated public school systems also serve the city – Fort Zumwalt School District, Wentzville R-IV School District, and Francis Howell R-III School District.
Private schools include St. Dominic High School, a private Catholic school, and Christian High School, a non-denominational Christian secondary school.
RELOCATION RESOURCES:
RESIDENT REVIEW:
"Awesome town and great people! We have one of the top-rated school districts in the state. We have our own hometown Minor League Baseball team, the Rascals. We are located only 30 minutes from downtown St. Louis, known as the best free town for family activities, #1 ranked zoo, museums, outdoor theatres, one hour to SIx Flags Adventure Park, and parks galore! O'Fallon is small-town living within reach of the city life too!" — Former resident (anonymous review on Niche.com)
#3. St. Peters: "My Hometown"
St. Peters is older and more established than some of its neighbors, giving the town character and making many houses more affordable.
But, St. Peters doesn't need to rest on its historic merits. The town was recently named one of the best places to live in America by Money magazine, calling it "an ideal place to start a family." Not only is the city ranked #13 in the nation, but it's also the highest-ranked city in Missouri. If you can believe it, this is the fifth time that St. Peters has made this list, having secured well-ranking spots on it in 2008, 2010, 2015, and 2017.
St. Peters offers affordable, quality living with top-notch amenities and services. It's also a business-friendly community with more than 2,500 businesses providing 27,500-plus jobs. And, there are plenty of opportunities for growth. Come see why almost 60,000 people call St. Peters "My Hometown."
RELOCATION RESOURCES:
RESIDENT REVIEW:
"St. Peters is a sweet community of people with plenty of good schools, nice shops, and beautiful parks. The people are welcoming and it's a very safe space to live." — Current Resident (anonymous review on Niche.com)

Let Fountain Lakes Storage Help With Your Move to St. Charles County
If you've decided to move to the St. Charles area right here in Missouri, we'd love to have you as new neighbors! We also know that when you decide to move, there are a number of details to arrange — and one of them might be finding a self-storage unit. We'd love to help make your move as smooth a transition as possible.
Here's what you'll love about us:
We're a LOCAL FAMILY-OWNED business with 25 combined years in the storage industry. Impeccable customer service is our #1 goal since our family name is at stake!

We offer CONTACTLESS RENTALS for a safe and healthy rental experience. We've also added a new KIOSK to help you easily rent units and manage other transactions. And, you can rent your unit and manage your account online.

We are the ONLY 100% CLIMATE-CONTROLLED indoor storage facility in St. Charles.

All of our storage units are on the GROUND LEVEL. No elevators or stairs!

We pride ourselves on maintaining a SPOTLESSLY CLEAN facility. In fact, it's often one of the first things people notice about us, right after our excellent customer service!

We offer SHELVING for your unit at a very affordable price, plus free use of storage carts and dollies.

We have a stellar track record of almost 100 FIVE-STAR REVIEWS. Check them out here.

We're the perfect place for all your BUSINESS STORAGE needs. We love working with caterers, home organizers and stagers, realtors, contractors, wedding planners, and other small business owners who may need a safe and secure storage unit for their inventory and supplies.

Plus, so much more!
Opened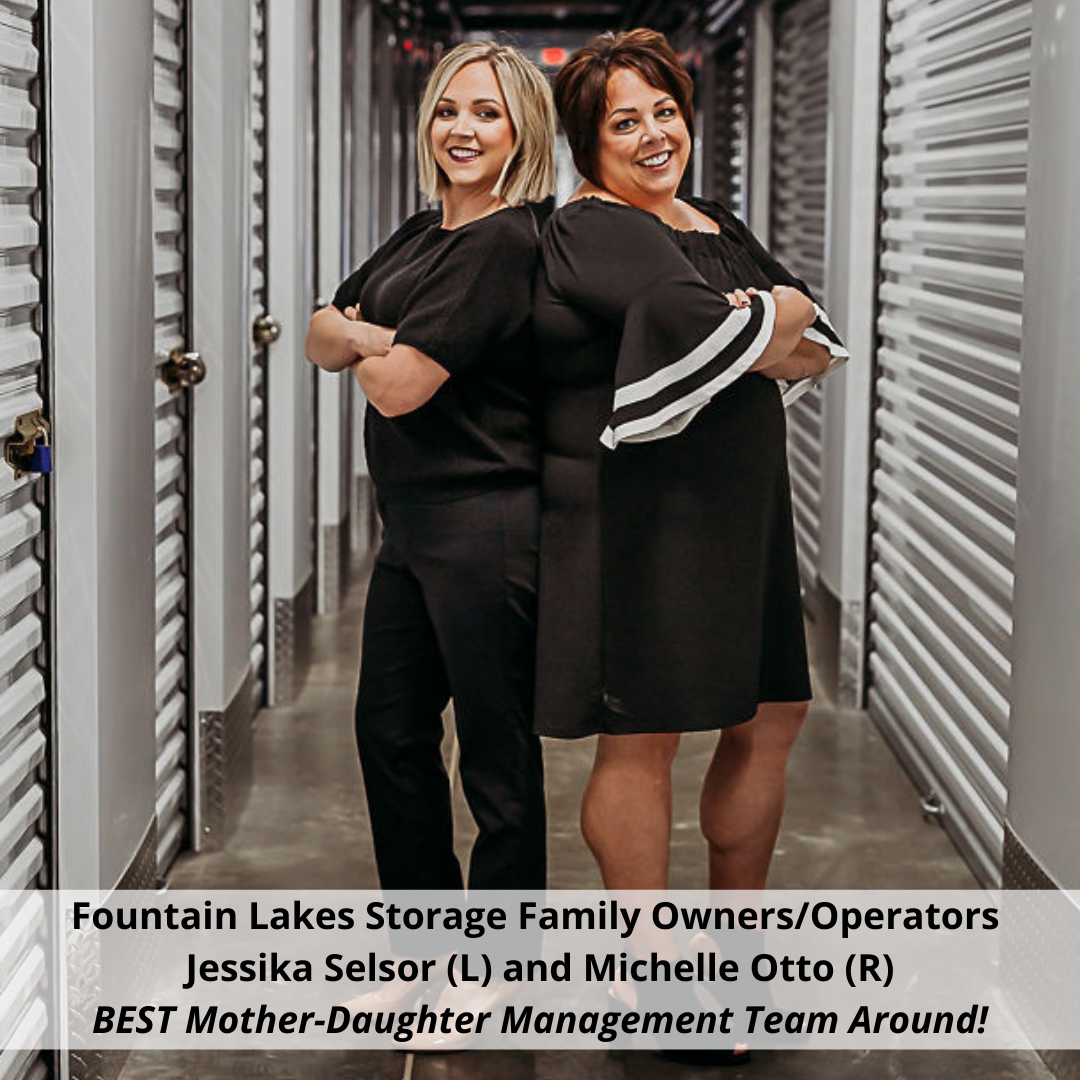 in January 2019, our storage facility is located near Sugar Fire and behind the Phillips 66 and Taco Bell on Elm Street at 370 and Elm. You can also find us near Dollar Tree, Arby's, and Ole Tyme Produce.
If you've been having a hard time finding storage solutions with a great experience in New Town, St. Charles, St. Peters, O'Fallon, Bridgeton, or St. Louis areas, give us a call, reserve your unit online, or drive to our storage facility to get set up with a brand new storage unit. Want to know more? Check out our rates, storage calculator, and FAQs. Don't see what you're looking for? Contact us!
Need movers? Check out Two Men and a Truck, our favorite Fountain Lakes Storage moving company!