How to achieve the clutterless home of your dreams? By kicking cleaning into high gear this summer and renting a storage unit in Missouri.

Summertime should be the easiest, breeziest season, right? Between backyard barbecues and beach days, summer is a terrific time to get in touch with the great outdoors — but it's hard to do that when your summer gear is threatening to take over your house.
Whether you're tripping over fishing gear or camping gear, paddleboards or surfboards, bikes or skateboards, pool floats, or pool noodles, the chances are good that you could benefit from some smart self-storage solutions to conquer all the clutter that summer brings.
Summer Clutter, Happened So Fast
Hey, it happens to everybody, even neat freaks. It's been quite a year, to say the least. All that extended time at home means that — for most of us — we've amassed more stuff than ever. Unfortunately, living with too much clutter can actually take a toll on your health.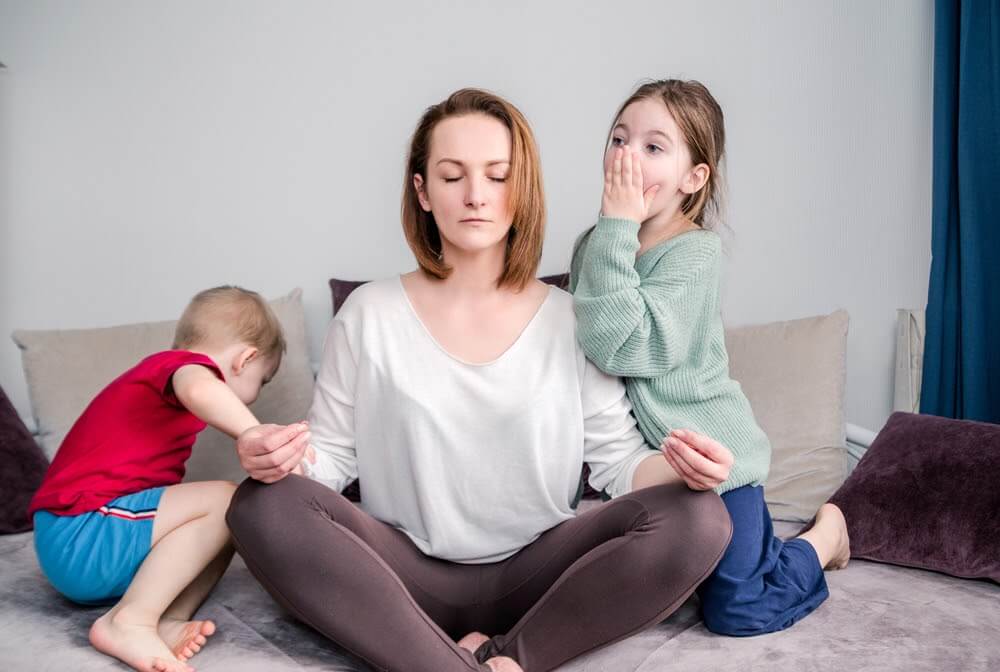 When we're surrounded by clutter and chaos, we get overwhelmed, which adds to stress and drains our energy. It's anxiety-provoking to have to dig through piles of belongings to find needed items. If it becomes routine, that anxiety can take hold and refuse to let go, leading to all sorts of dysfunction for those who dwell in the home.
Your home should be your sanctuary, not a prison. One brilliant staycation idea? Spend a few days taking charge of the mess, moving items to a storage unit, and then celebrating with a trip away. When you return, you'll be rewarded with a serene, uncluttered home, and your summer will be all the more enjoyable.
Summer is Now Officially De-Clutter Season: Tips on Decluttering Your Life and THE Ultimate Secret to a Clean Home
Most people find that they have at least a little more downtime in the summer, making it the perfect season for de-cluttering. Not sure where to begin? We've got some ideas for you!
Assess your surroundings: How much storage space could you use? If fitting all of the stuff in your home is getting tricky, do a thorough accounting of your storage space. Not enough storage space at home? Read on for a solution to that exact issue!
Take Out the Trash, Sell Some Stuff, and Bring Summer Joy to Families in Need
Start by taking out the trash: Sometimes, we get into a habit of ignoring trash in our homes. So what's living right under your nose that you could kick to the curb to free up some space? Hint: If you haven't used it in months or years, or you've been keeping it around in hopes of "fixing" it someday, it might be time to bid it farewell. That goes for everything from broken alarm clocks to torn sweaters and stained shirts. Also, in need of tossing? Those old cassette tapes or videotapes — chances are pretty good they won't be coming back into style again.
Fortunately, many busted items can be recycled (yep, that broken TV, for one). Try a local community recycling center or private recycling business, easily found on Google. Ripped or stained clothing can also be recycled for other uses.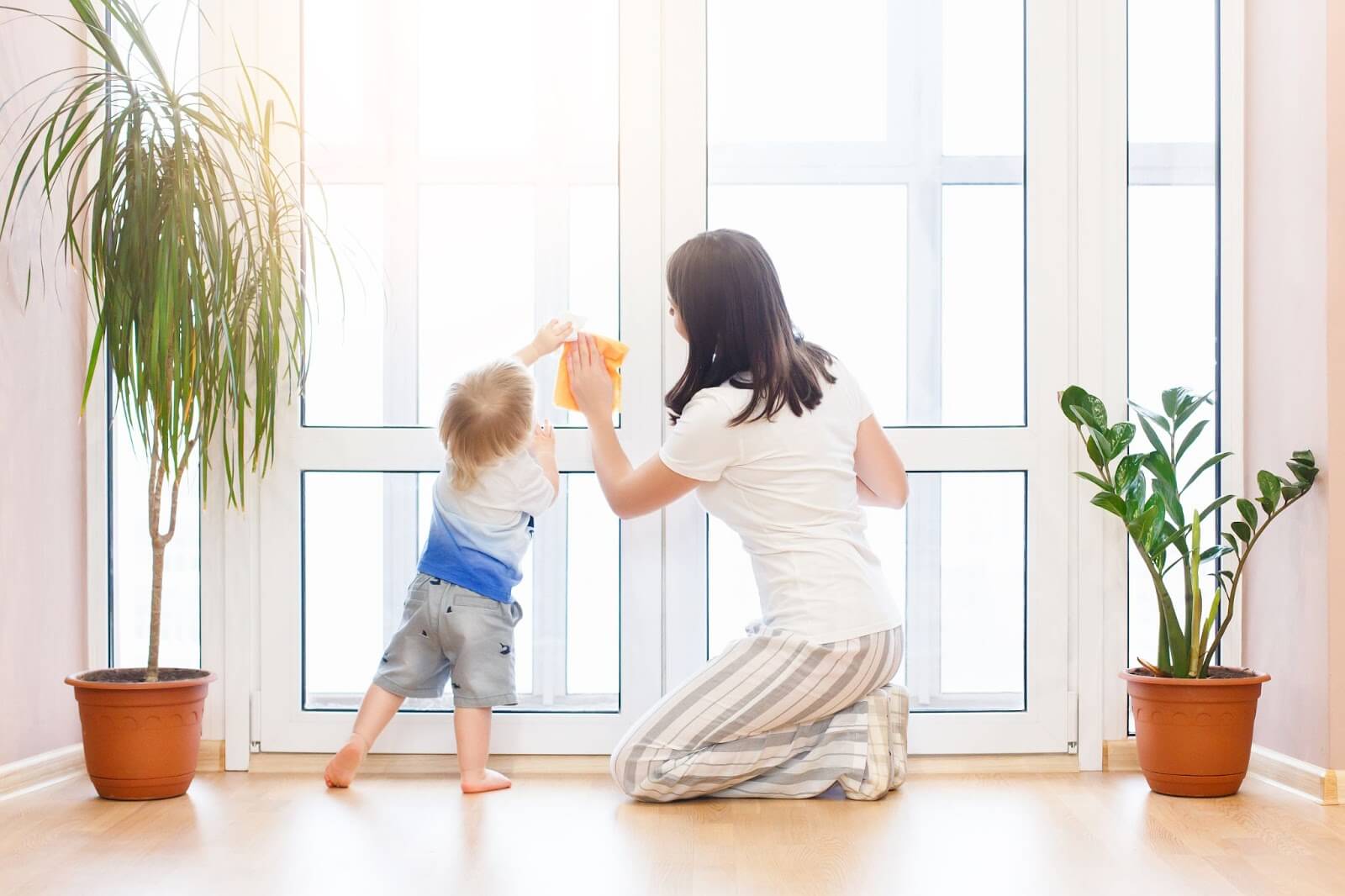 Arrange a yard sale: Summer is a fantastic time to bid farewell to unwanted or unnecessary items. If this tip turns your stomach upside down, then rent a storage unit for a while while you come to terms with the fact you might need to sell some of your stuff. Getting rid of stuff isn't the only way to declutter, but it is a necessary step in the process. No need to go crazy and dump anything that doesn't spark joy...just identify a couple of items that you can live without.
Donate to local charities: Sure, you might not need that extra set of lawn chairs, a hammock stand, or a second charcoal grill, but there are plenty of folks who would love to take them off your hands. So share the joy by donating summertime fun that your family just doesn't need.
Don't get overwhelmed: It's a multi-day project to get a home de-cluttered. Plan to break up the task over a week (or weeks!). Allow yourself to do a room at a time, and remember to reward yourself along the way as you make progress. Set a timer if you're the kind of person who forgets to come up for air.
THE Ultimate Secret to a Clean, Clutter-Free Home? Rent a Storage Unit!
Make a self-storage unit a part of your routine from now on: No law says you have to keep all of your seasonal belongings in the garage. Free up the garage, so your car has a home, and simply make regular trips to your storage unit as you need to. Tents and huge coolers are much better stored out of sight and out of mind. Ditto for the beach chairs and toys, the enormous foam lily pad, the extra boat battery, and the kids' plastic pool. Don't waste precious living or at-home storage space when items like these can easily live elsewhere.
Avoid hasty decisions: It's perfectly ok to hold on to things if you're not sure if you'll need them in the future. And it's ok to hold onto things for sentimental reasons. However, a secure, protected storage unit is the perfect safehouse for family heirlooms and baby clothes, as well as for records and paperwork you might not be ready to part with.
You can rest easy knowing Fountain Lakes Storage offers high-def security cameras for 24-7 surveillance. And entering our facility requires a security code. We also offer onsite management and twice-a-day walk-throughs to be sure all is well.
Recognize that smart storage is a life plan, not just a seasonal whim. And staying de-cluttered will get easier with time, too, we promise.
Rotate seasonal clothing: A storage unit means you won't have to heave bulky winter jackets out of the way to find your summer wardrobe staples. Start circulating clothing seasonally. If it's in season (like bathing suits and shorts in the summer), it can stay at home. If it's out of season, tuck it away in that nicely climate-controlled unit and breathe a sigh of organized relief.
Ask for storage tips: At Fountain Lakes Storage, we love chatting with clients about ways to maximize self-storage. Got a storage question? We're sure we've got an answer!
Fountain Lake Storage Has Got You Covered!
At Fountain Lakes Storage, you'll find the most convenient and tenant-friendly St. Charles storage units, serving our friendly neighbors in New Town, St. Peters, Bridgeton, St. Louis, O'Fallon, and surrounding areas.
Opened in January 2019, our storage facility is located near Sugar Fire and behind the Phillips 66 and Taco Bell on Elm Street at 370 and Elm. You can also find us near Dollar Tree, Arby's, and Ole Tyme Produce.
If you've been having a hard time finding storage solutions with a great experience in New Town, St. Charles, St. Peters, O'Fallon, Bridgeton, or St. Louis areas, give us a call, reserve your unit online, or drive to our storage facility to get set up with a brand new storage unit. Want to know more? Check out our rates, storage calculator, and FAQs. Don't see what you're looking for? Contact us! From all of us at Fountain Lakes Storage, we sure hope you enjoy a stress-free, clutter-free summer!