If you're headed off to college — or you're saying goodbye to a child who's headed to university — you might just find yourself in need of self-storage. College is a big transition for everyone in the family, from parents eager to reclaim some space back at the homestead to students needing more storage for belongings than dorms or off-campus apartments can offer.
There are currently 17.5 million college students in the U.S. but there are no stats on just how much stuff they've left behind at Mom and Dad's. Our best guess? Way too much! Tame the chaos that comes with these years with a smart self-storage solution like Fountain Lakes Storage, tailored to your family's individual needs.
Curious about self-storage, but not quite sure how it might help your family navigate these transitional university years? Here are some common collegiate scenarios we've seen time and time again that call for savvy self-storage solutions.


Simplifying a Recent Grad's Housing Situation
Many college grads find themselves stuck with more belongings than they know what to do with after graduation. Dragging boxes and suitcases to and from temporary housing situations (i.e., staying with Mom and/or Dad for a while, or crashing on a friend's couch) is a stressor that new alums (and parents!) can do without.
It's common for newly launched young adults to find themselves with a diploma but no wall to hang it on — sometimes for a few years after graduation. Self-storage serves as a no-fuss bridge between an uncertain now and a more secure future. It's a lot easier to keep belongings securely stashed in one central location when figuring out adult life and the many daunting transitions that come along with it.




Summer Vacation and Seasonal Breaks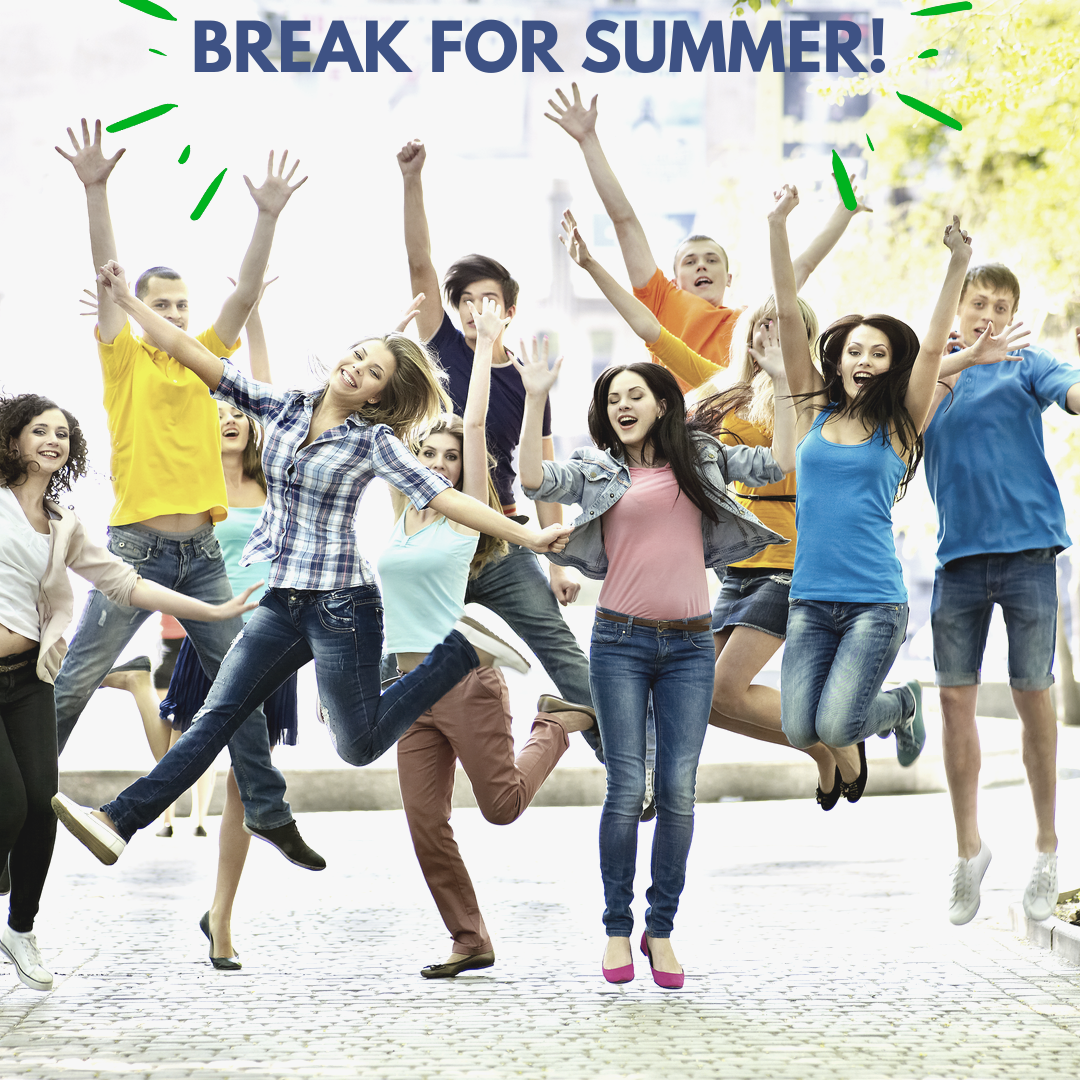 Many students return home for the summer, loaded up with items like books, seasonal clothes, and sports equipment. Parents are usually happy to welcome their kids home, but their carload of belongings? Well, that's another story! Instead of hauling a dorm room's contents back into Mom and Dad's, why not invest in a climate-controlled self-storage unit near campus? That way, parents get to keep that extra space they've grown so fond of during the school year — and students can enjoy a stress-free summer or break with just the clothes and items they need until September rolls around again.




Empty Nesters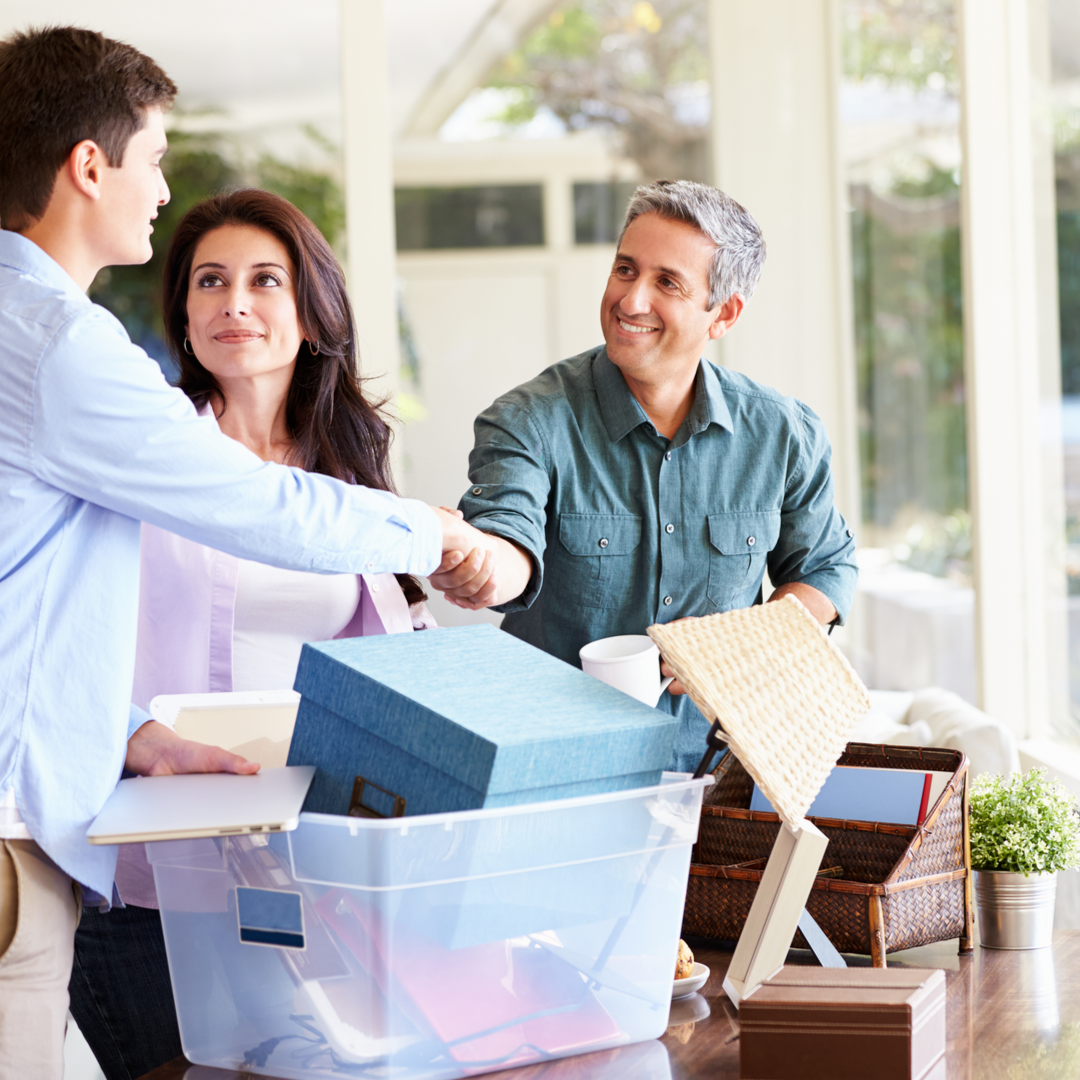 Let's face it: An empty nest isn't really an empty nest until the nest is emptied of grown-kid detritus. Trust us, your kid will understand your need to reclaim precious square footage in the family home — as long as there's still somewhere to sleep when they come home to visit. What could you do with another room? Plenty! Is it time to create that home office you've been dreaming about, or are there siblings overdue for a chance at their own rooms? All's fair in the college years, so consider a self-storage unit that can hold your adult child's precious possessions for them until they're ready and able to find a job — and some happily permanent housing.






Getting Schooled in Self-Storage: 7 Things College Students Should Look For
We know there's a lot to think about when it comes to choosing a self-storage facility, and the biggest is not always the best! Here are 7 amenities students would be wise to look for before signing on the dotted line.
#1. Individual Solutions
Be sure you or your college student isn't paying for more storage space than needed. When it comes to the university years, storage is definitely not a one-size-fits-all situation. At Fountain Lakes, for instance, we offer clients a choice of six different storage sizes, along with shelving so you can customize your unit and other amenities.
#2. Climate Control
A self-storage facility with precise climate control like Fountain Lakes is a definite must-have for any university student. Why? Student belongings are especially prone to mildew and mold — yuck. Books, papers, electronic equipment like laptops and modems, bedding, and articles of clothing need to be kept out of a humid environment to stay in good condition. A climate-controlled unit will also ensure protection from vermin like rodents or insects.
#3. Easy Load-In and Load-Out
All ground-floor access — meaning zero cramped elevators or dangerous stairs — is worth seeking out. At Fountain Lakes Storage, we also offer a wide loading entrance and roomy hallways to our clients, along with complimentary easy-maneuvering storage carts. Handicap-accessible units are also available.
#4. Tight Security
Security and surveillance are a must for any student's self-storage facility. At Fountain Lakes Storage, we're proud of our state-of-the-art video surveillance system, as well as our secure keypad entry access. We also provide tenants with a free disc lock. In addition, our on-site managers check all locks twice daily, so our clients can rest easy that all is well with their valuables. Bright, plentiful lighting also keeps our facility a safe, pleasant place to visit.
#5. Convenient Hours
You don't want a storage unit that you (or your college student) can't get into! Be smart and opt for a self-storage facility that offers hours that work for you and your family. Here at Fountain Lakes Storage, clients can access their storage units from 6am to 9pm every day, 365 days a year. And if you need emergency access to your unit outside of regular hours, our friendly team is happy to assist.
24-hour access sounds nice, but it often costs a pretty penny — something usually in short supply for parents and college kids. A facility like Fountain Lakes Storage that offers convenient hours and on-site help can tackle the same storage at a much lower monthly price tag.
#6. Tech-Savvy Convenience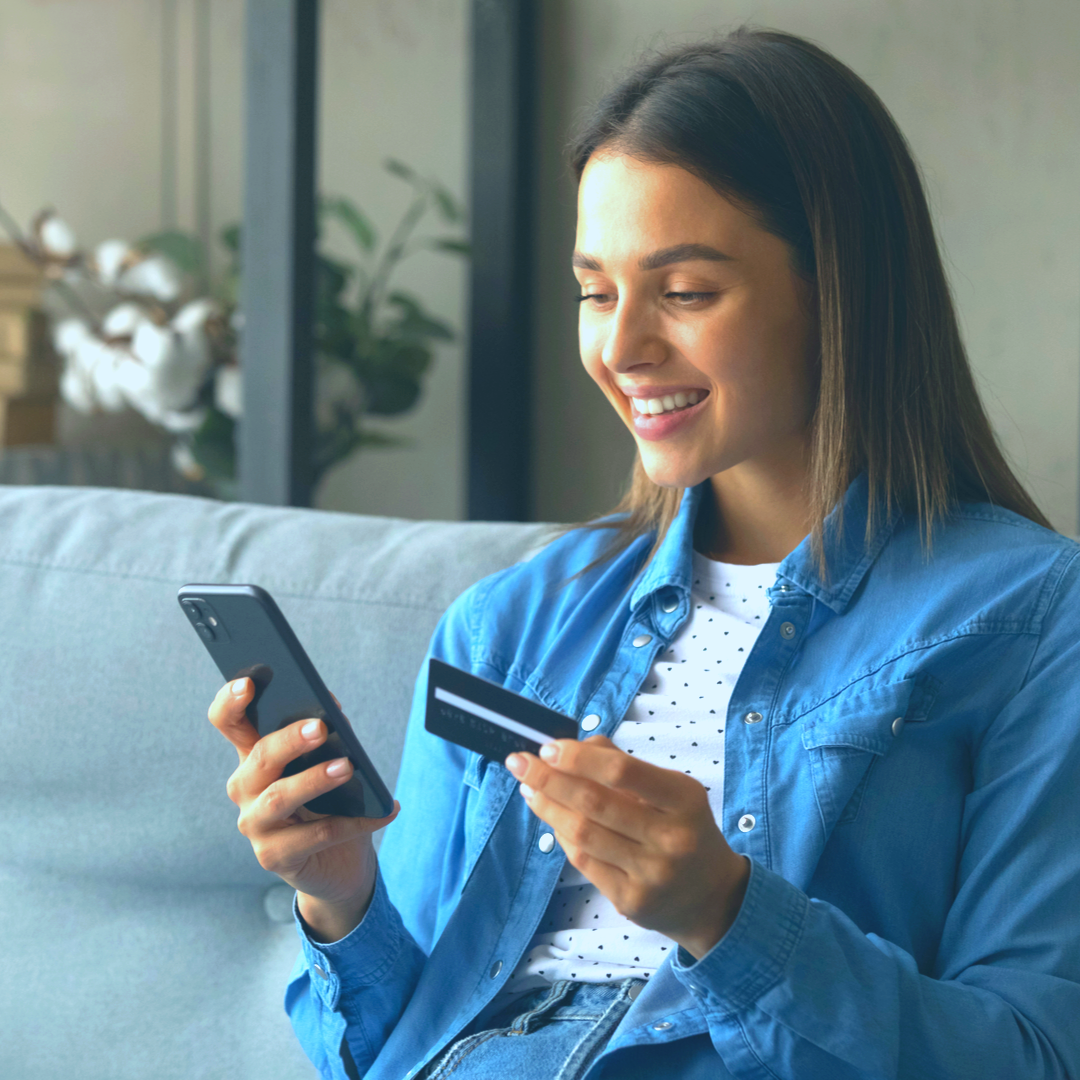 Students tend to be tech-savvy, so it makes sense to work with a storage facility that offers online convenience. At Fountain Lakes Storage, clients can rent and make payments on a storage unit with our simple, contactless online system. They can also sign up online for a storage unit and manage payments from our new kiosk located right outside our office.
#7. Flexibility
So much is uncertain during the college years and post-graduation. Students don't want to get locked into long-term local contracts if a new opportunity takes them elsewhere. Choose a facility like Fountain Lakes Storage, where we don't believe in hidden fees or long-term ball-and-chain contracts. Rent with us month-to-month, and you'll never have to worry about paying for storage space you no longer need.
Students should also beware of the fine print that often comes along with enticing self-storage "specials" like first-month-free offers. There are usually conditions attached, such as minimum tenancy requirements.
Whatever your needs, we're here at Fountain Lakes Storage to help.
Fountain Lakes Storage Has Got You Covered!
At Fountain Lakes Storage, you'll find the most convenient and tenant-friendly St. Charles storage units, also serving our friendly neighbors in New Town, St. Peters, Bridgeton, St. Louis, O'Fallon, and surrounding areas.
Here's what you'll love about us:
We're a LOCAL FAMILY-OWNED business with 25 combined years in the storage industry. Impeccable customer service is our #1 goal since our family name is at stake!

We offer CONTACTLESS RENTALS for a safe and healthy rental experience. We've also added a new KIOSK to help you easily rent units and manage other transactions. And, you can rent your unit and manage your account online.

All of our storage units are 100% CLIMATE-CONTROLLED.

All of our storage units are on the GROUND LEVEL. No elevators or stairs!

We pride ourselves on maintaining a SPOTLESSLY CLEAN facility. In fact, it's often one of the first things people notice about us, right after our excellent customer service!

We offer SHELVING for your unit at a very affordable price, plus free use of storage carts and dollies.

We have a stellar track record of more than 100 FIVE-STAR REVIEWS. Check them out here.

We're the perfect place for all your BUSINESS STORAGE needs. We love working with caterers, home organizers and stagers, realtors, contractors, wedding planners, and other small business owners who may need a safe and secure storage unit for their inventory and supplies.

Plus, so much more!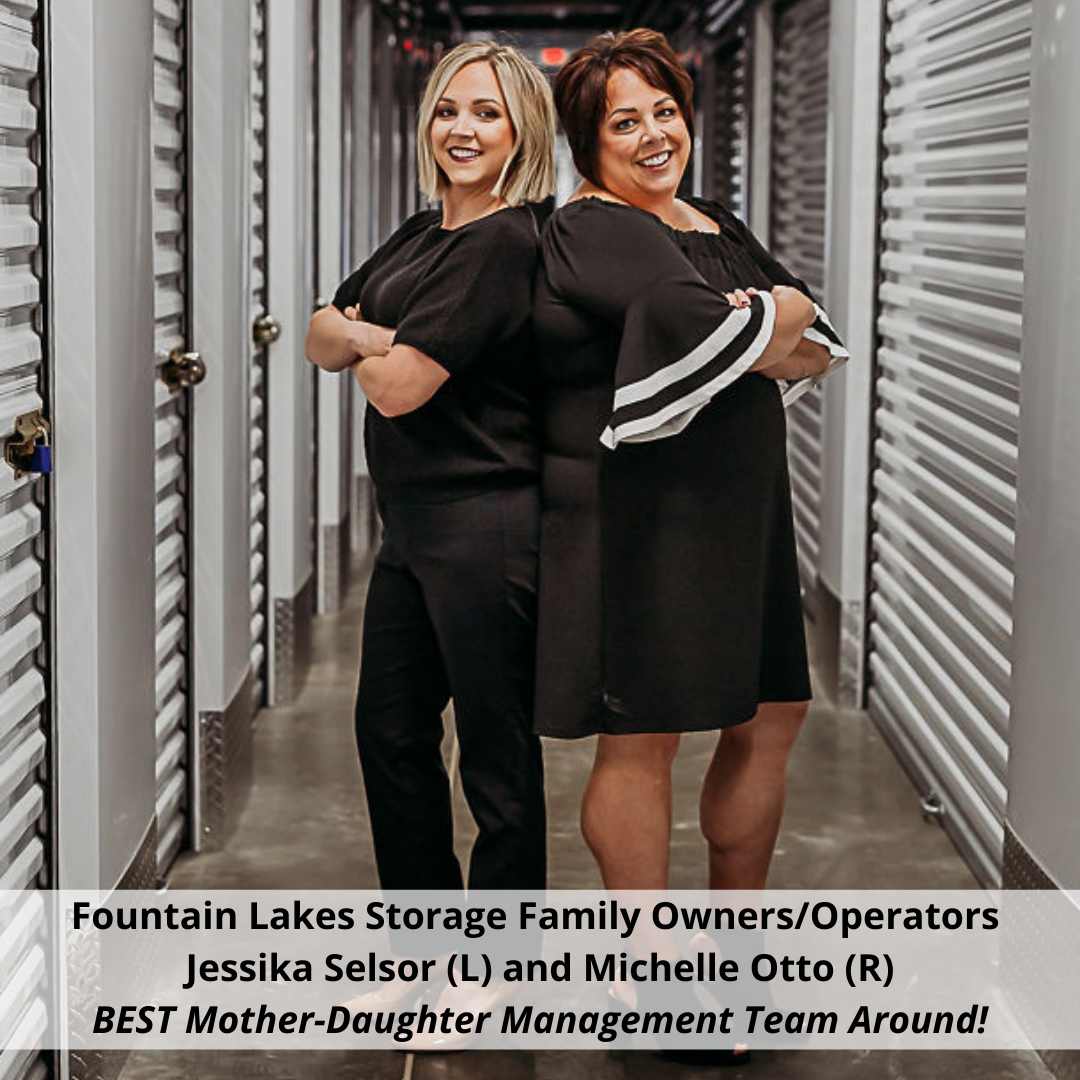 Opened in January 2019, our storage facility is located near Sugar Fire and behind the Phillips 66 and Taco Bell on Elm Street at 370 and Elm. You can also find us near Dollar Tree, Arby's, and Ole Tyme Produce.
If you've been having a hard time finding storage solutions with a great experience in New Town, St. Charles, St. Peters, O'Fallon, Bridgeton, or St. Louis areas, give us a call, reserve your unit online, or drive to our storage facility to get set up with a brand new storage unit. Want to know more? Check out our rates, storage calculator, and FAQs. Don't see what you're looking for? Contact us!